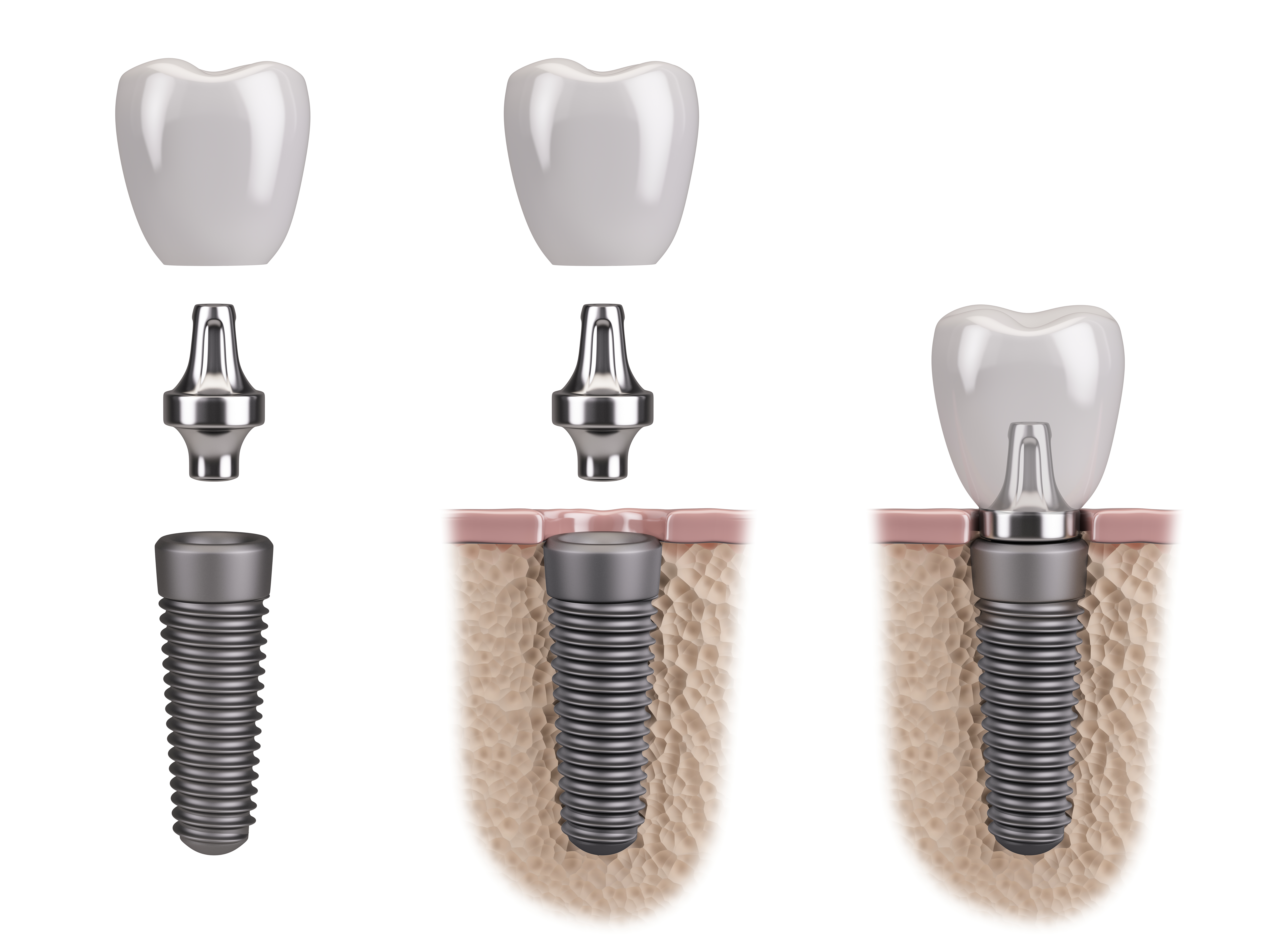 Dental implants are becoming a popular alternative to dentures, bridges and other dental procedures to replace a missing tooth or teeth. With careful planning implants can deliver a highly reliable and predictable  form of treatment.
A dental implant is, essentially, a substitute for a natural tooth root and is commonly cylindrical in shape with screw threads on the outside. Each implant is placed into a socket carefully drilled at the precise location of the intended 'new tooth'. Over a period of several months the implant becomes integrated into the bone and provides a stable platform to support replacement teeth. In order to support replacement teeth, dental implants normally have some form of internal screw thread that allows a variety of  different components to be fitted. When they are fitted these components provide the foundation for the long-term support of crowns, bridges or dentures.
How many teeth can be supported by implants?
If you are only missing a single tooth then, generally, one implant is all that is needed. Larger spaces, where two, three or more teeth are missing, will normally require multiple implants, but it is not normally the case that every missing tooth requires an implant to replace it. The number of implants placed, and their positioning, is determined by the quality and the volume of the bone at the potential site of the implant.